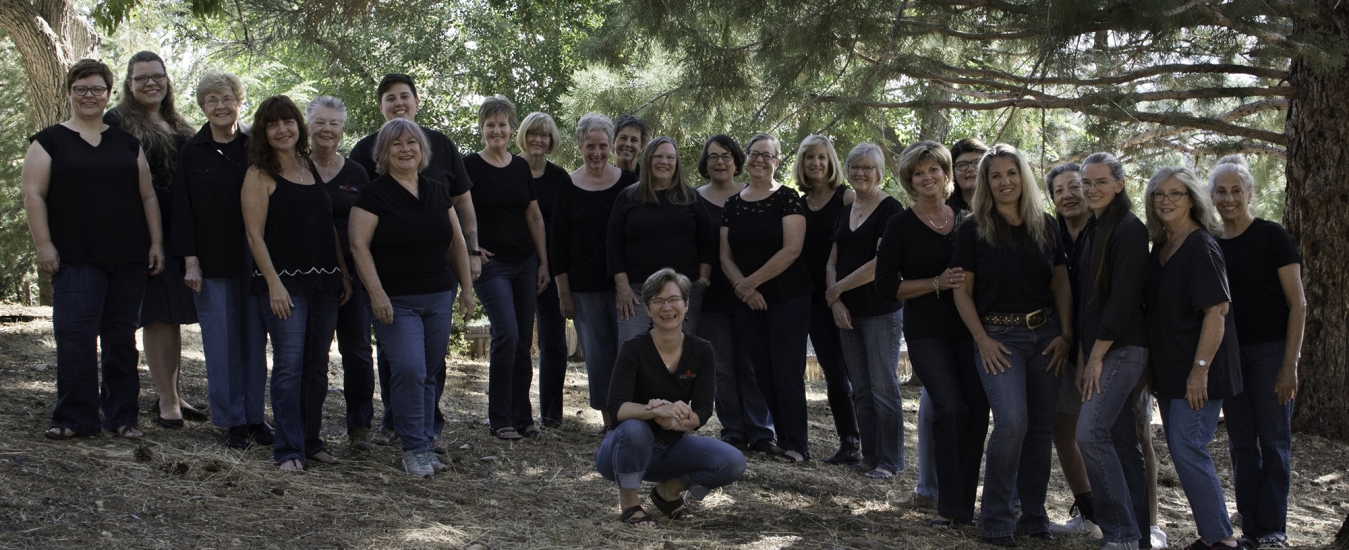 Welcome to Bella Voce Reno
BELLA VOCE (Italian for beautiful voice) is northern Nevada's premier women's chorus. We have been singing for over 30 years and are known for excellent vocal technique, beautiful sound, and high quality performances of both classical and contemporary music. Based in Reno, Bella Voce consists of 25-30 auditioned singers, ages 22 to 70+, who come from a variety of professions, musical training, and musical backgrounds. We perform two major programs every year, in December and May, in both Reno and Carson City. We also perform in other venues and community events during the year. As members of Bella Voce, we share a love of singing and enjoy the challenges of performing music that is innovative and diverse, familiar and new. And we especially appreciate the opportunity to share our voices and our hearts with our audiences. We welcome you to our concerts and hope that you will join us soon!
Read More
Treble Voice Turnout!!
Bella Voce hosted the second annual Treble Voice Turnout on Friday, October 18th. Treble voice (women's) choirs from seven Washoe and Storey County High Schools gathered for a choral festival at Damonte Ranch High School theater. The 240 singers and many additional friendly supporters almost filled the theater seats. We sang for and with each other, in celebration of the joy and strength that singing together can foster throughout life. For details, see article under Latest News. For more information, see the article under Latest News.
Find Out More
Our Mission and Our Vision
The mission of Bella Voce is to foster the appreciation, preservation, and performance of women's choral music.
Bella Voce aspires to be the premiere community women's choral ensemble in northern Nevada.

Bella Voce promotes:
High artistic standards
Diverse and innovative programming
Vocal development and musical literacy
Celebrate Springtime With Bella Voce
Our upcoming Concerts have been Canceled due to Covid-19.
We are so sorry but as you are probably not surprised to learn, Bella Voce has had to cancel its spring concert due to the coronavirus isolationism that has affected all of us. We are so, so sorry that we will be unable to share our music with you. Please read Jennifer Tibben's letter to hear her more detailed message to you all. And we wish you our very best during this challenging time.
Canceled: Saturday, May 9th, 2020 at 3:00 pm, at First United Methodist Church, 400 W. King St, Carson City

Canceled: Sunday, May 10th, 2020 at 4:00 pm, at St. John's Presbyterian Church, 1070 Plumb Lane, Reno*

* Usually we are at Trinity Cathedral in downtown Reno, but this spring will be at St. John's Presbyterian Church on Plumb Lane.